UREA N46 wit geprild of korrelig
Het stikstofgehalte van ureum is het hoogste van alle vaste meststoffen, als een soort neutrale, beschikbare meststof. Het kan alleen of als materiaal voor variëteiten van samengestelde planten worden gebruikt.
meststoffen. Er worden geen schadelijke stoffen in de bodem achtergelaten en er is geen nadelig effect van langdurige toepassing. Wij produceren organische meststof , stikstofmeststof, fosfaatkunstmest, kalimeststof, NPK-meststof, vloeibare meststof--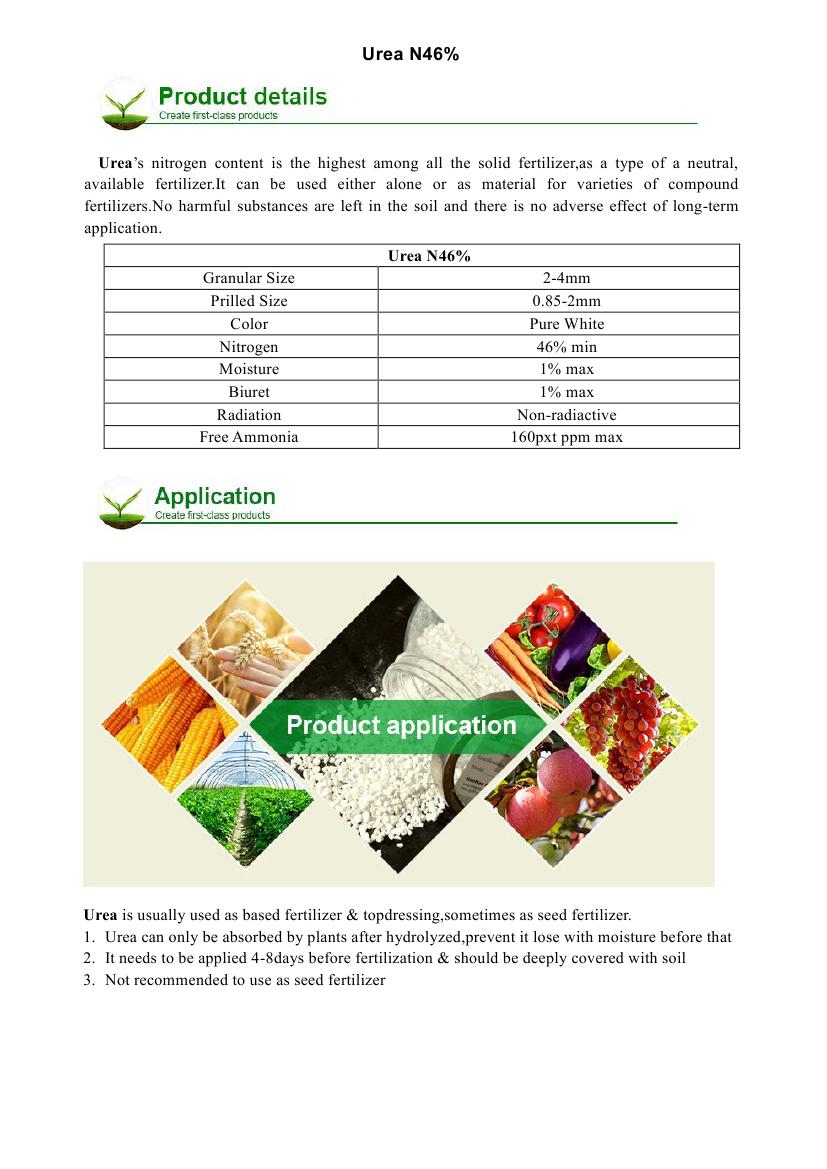 Ureum wordt meestal gebruikt als kunstmest en topdressing, soms als zaadmeststof.
1. Ureum kan alleen worden geabsorbeerd door planten na hydrolyse, maar voorkom dat het daarvoor vocht verliest
2. Het moet 4-8 dagen vóór de bevruchting worden aangebracht en moet diep bedekt zijn met aarde
3. Niet aanbevolen om te gebruiken als zaadmeststof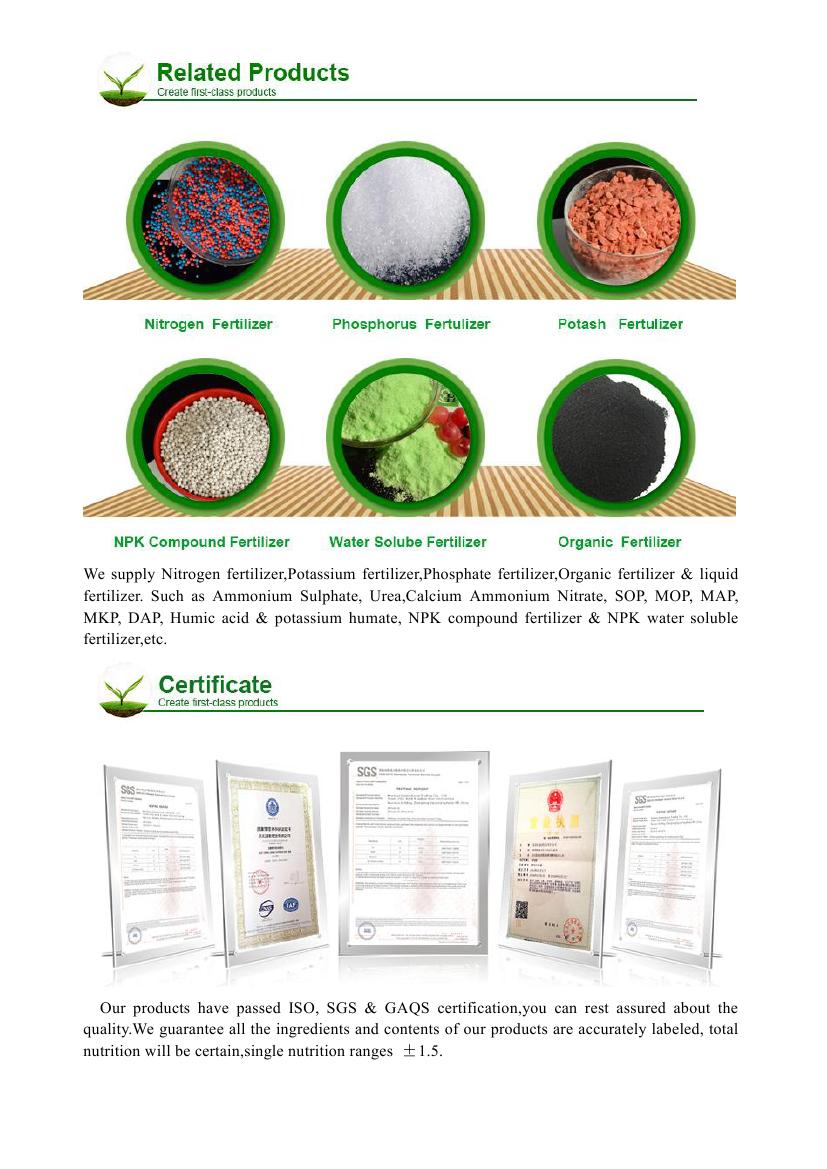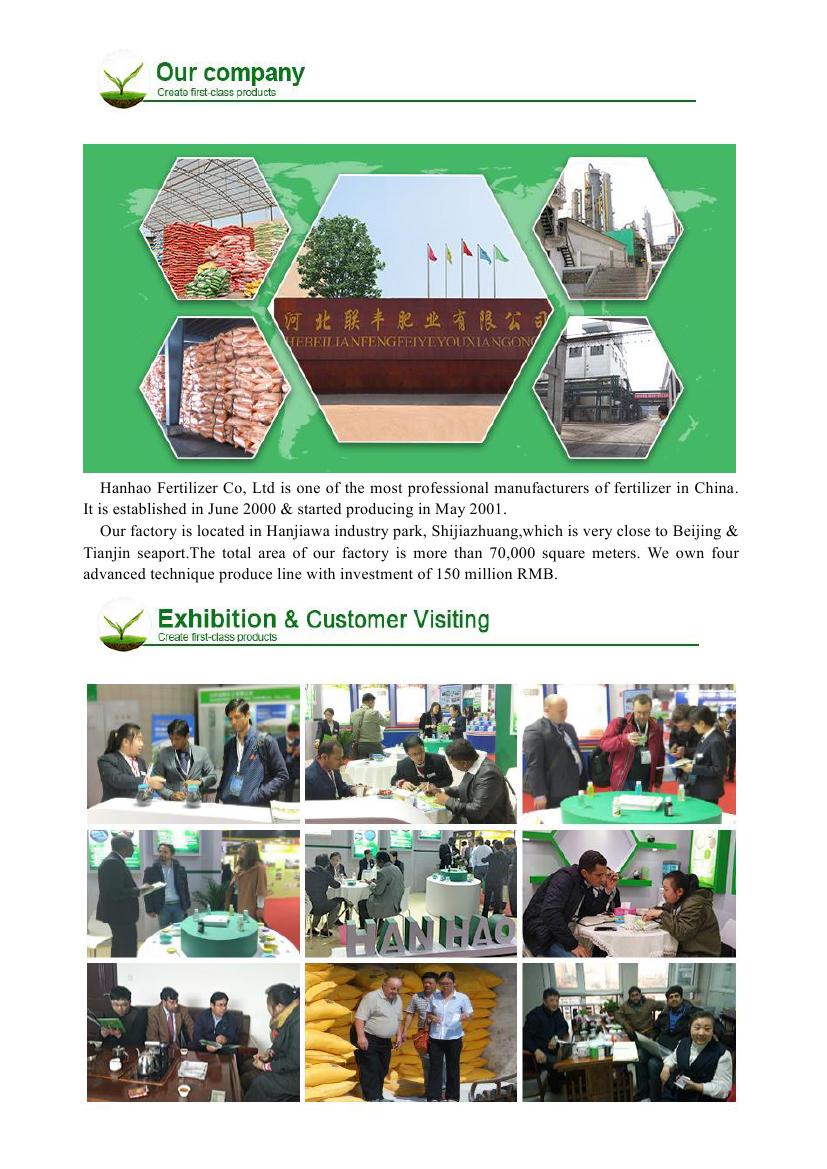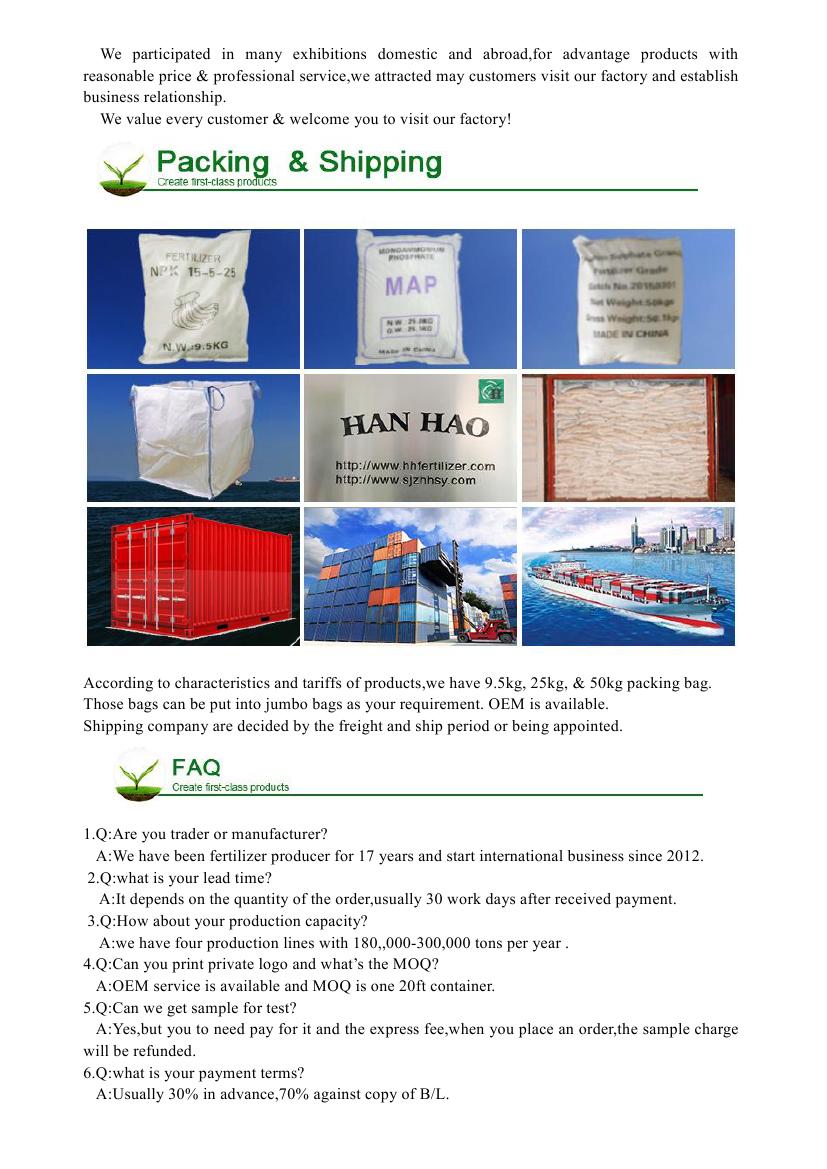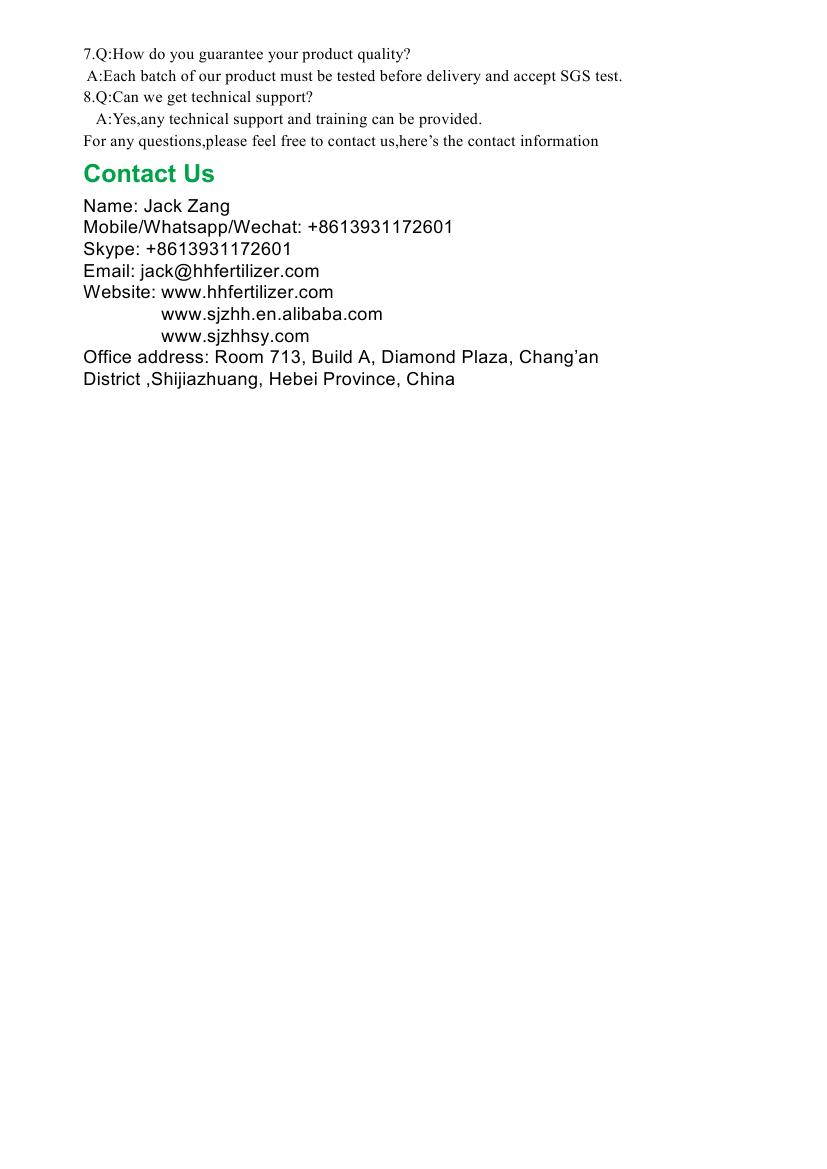 Wij produceren organische meststof , stikstofmeststof, fosfaatkunstmest, kalimeststof, NPK-meststof, vloeibare meststof--
Product Categorie : Stikstofmeststof