Kaliumsulfaat
Kaliumsulfaat is een gewone kalimeststof. Het kan het vermogen van gewassen om droogteresistentie, koude weerstand, onderdakweerstand en resistentie tegen ziektes te verbeteren, verbeteren. Het kan ook de bloei en vruchtzetting bevorderen en stikstof beter gebruiken om het eiwitgehalte te verhogen en de productie van suiker en zetmeel te bevorderen. Vooral geschikt voor tabak, suikerriet, aardappel, zoete aardappel, druif, theeboom en andere hoge kaliumgewassen en zwavelachtige kruisbloemige gewassen (zoals koolzaad, bonen, enz.). Verhoog de kracht, fijnheid, kleurzuiverheid van katoen en hennep plantaardige vezels. Wij produceren organische meststof , stikstofmeststof, fosfaatkunstmest, kalimeststof, NPK-meststof, vloeibare meststof--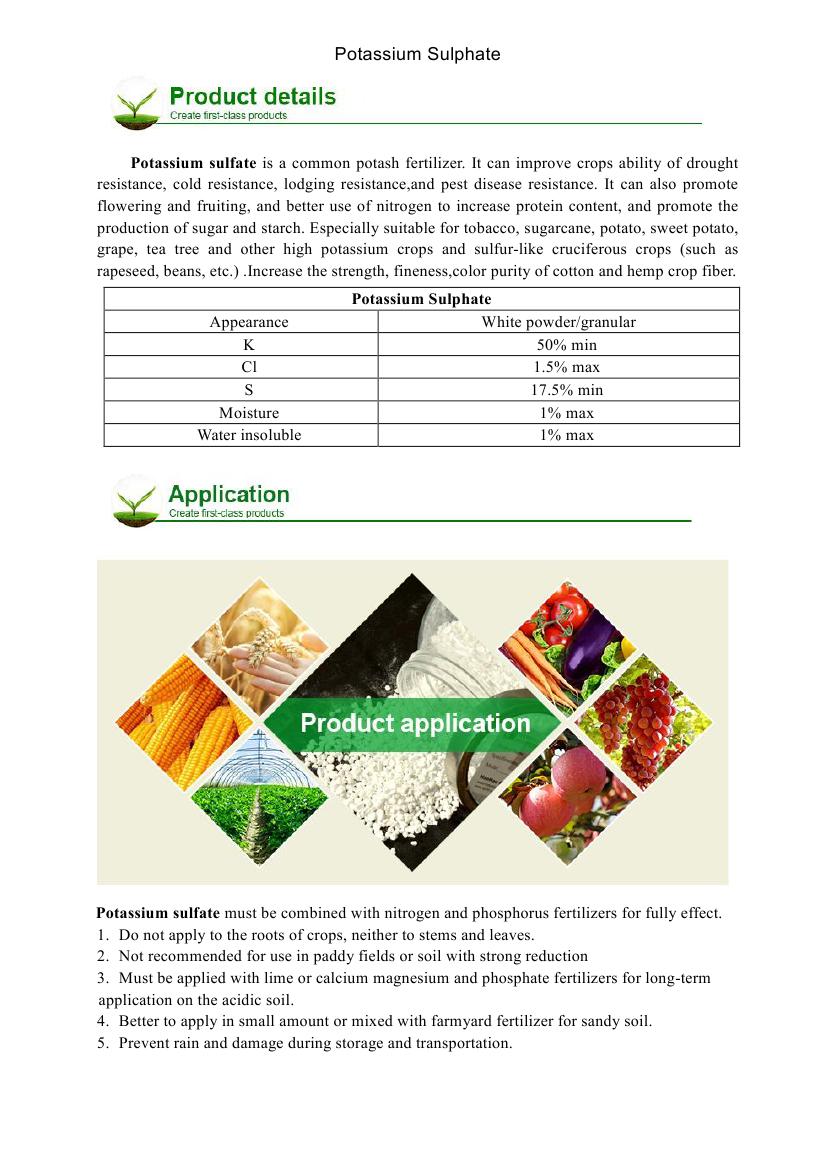 Kaliumsulfaat moet worden gecombineerd met stikstof- en fosforhoudende meststoffen voor een volledig effect.
1. Niet van toepassing op de wortels van gewassen, noch op stengels en bladeren.
2. Niet aanbevolen voor gebruik in rijstvelden of grond met sterke reductie
3. Moet worden aangebracht met kalk- of calciummagnesium- en fosfaatmeststoffen voor langdurige toepassing op de zure grond.
4. Beter toe te passen in kleine hoeveelheden of gemengd met meststoffen op de boerderij voor zandige grond.
5. Voorkom regen en schade tijdens opslag en transport.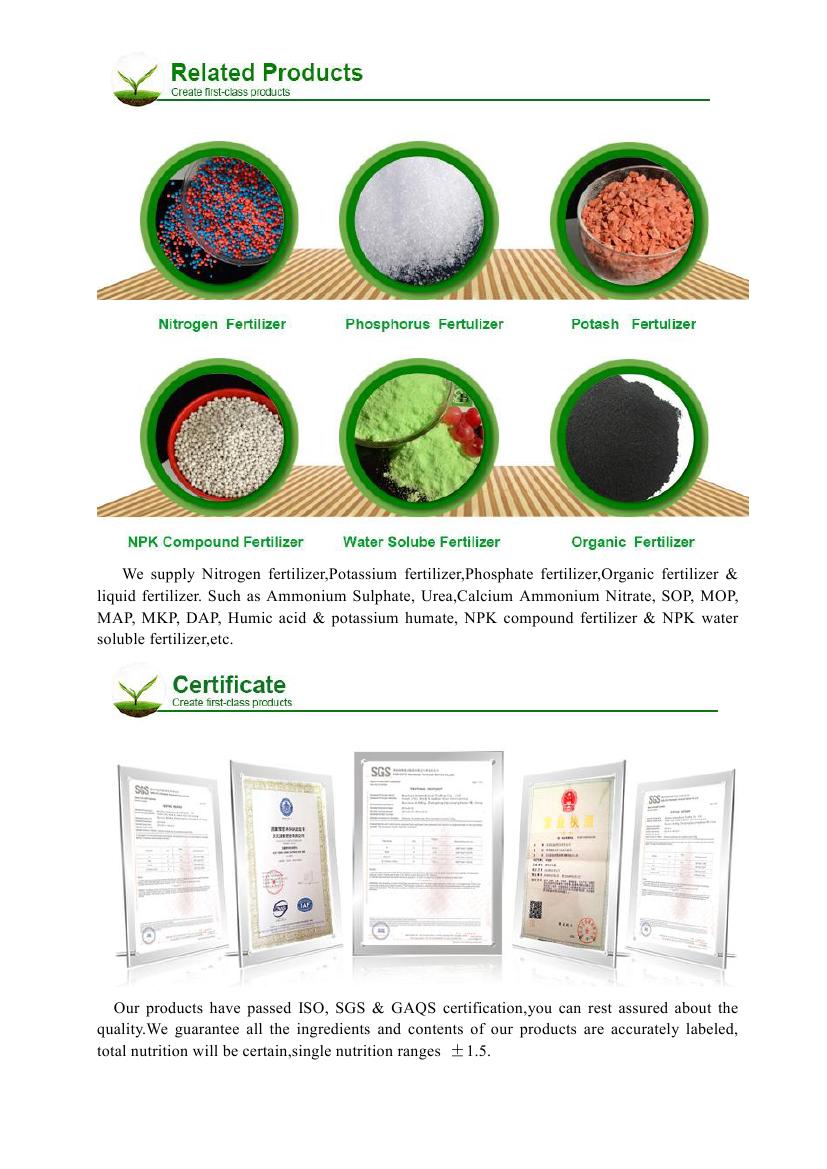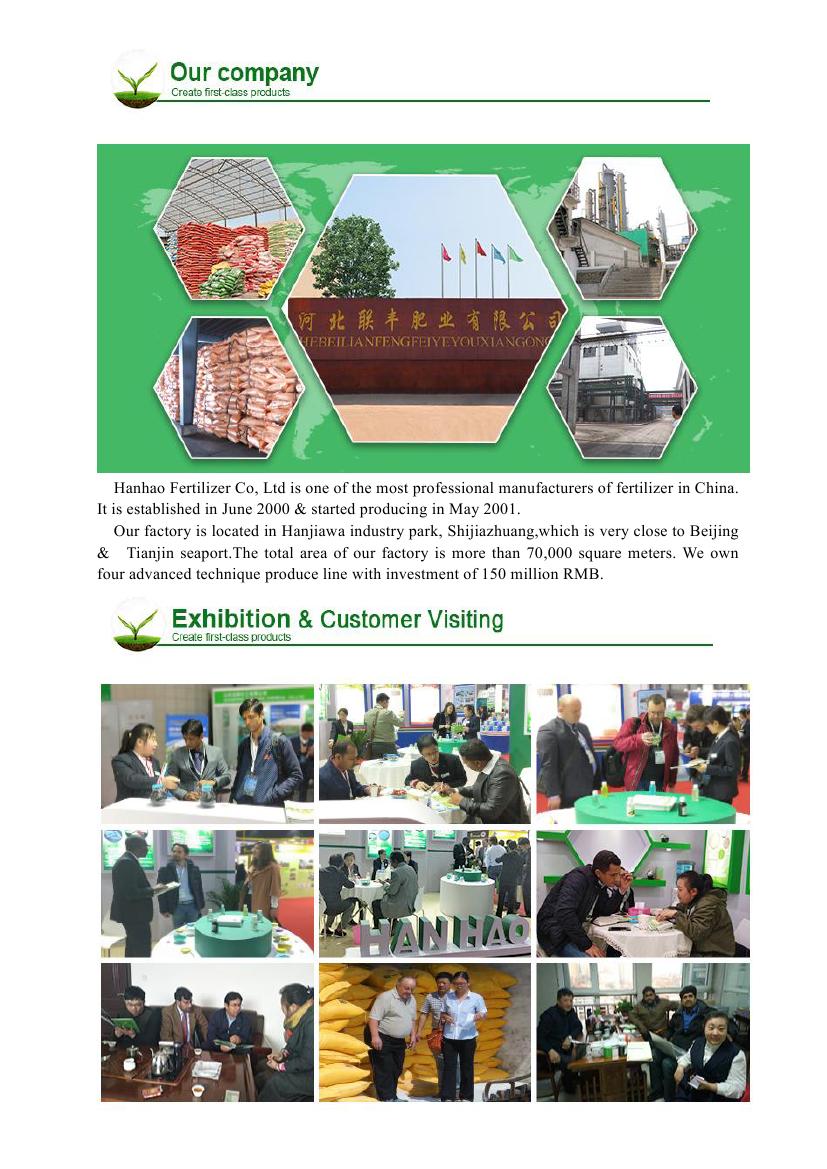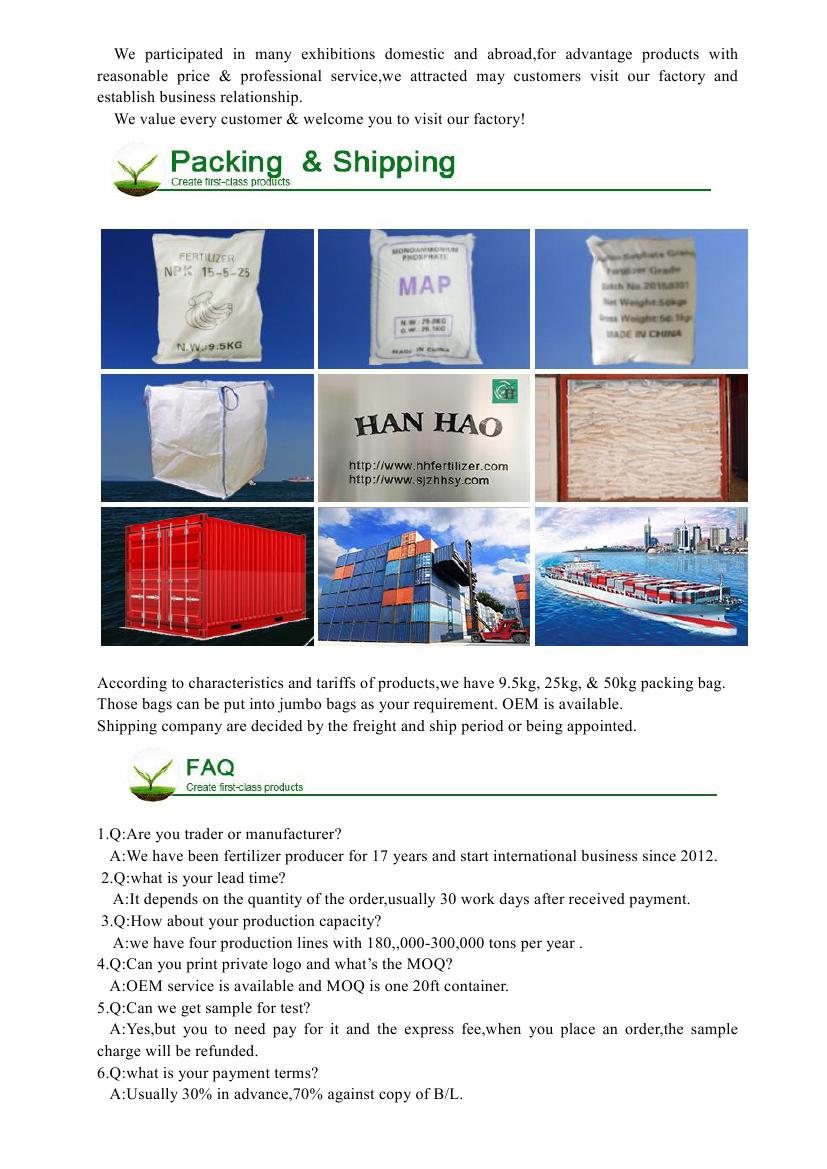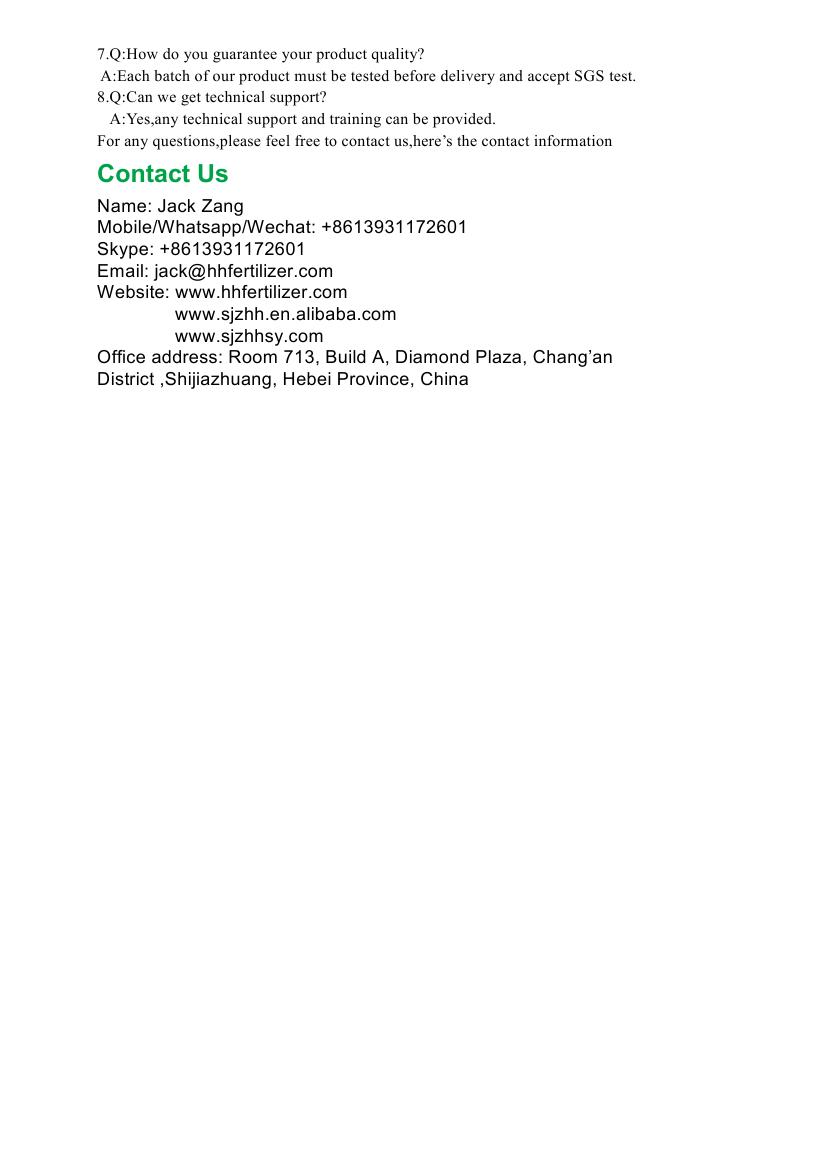 Wij produceren organische meststof , stikstofmeststof, fosfaatkunstmest, kalimeststof, NPK-meststof, vloeibare meststof--
Product Categorie : Potasmeststof